Elaine Rogers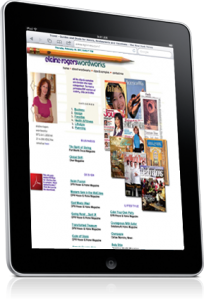 Grab your dictionary, okay your dictionary app and look up "wordsmith."
You will probably see Elaine's picture.
She is an extremely talented writer, editor, copy editor and proofreader. She writes long form, blogs, social media posts and press releases of all ilk, and she's remarkably efficient with her time.
No shortage of work ethic, no hand-holdiing, just flat out written-language-expertise. You make the assignment and she makes it happen.
See her site here, and coming soon, see her on the new SplendidlySaid.com