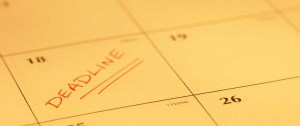 Understanding deadlines, critical paths and the need to plan a course of action comes with experience. Flaunting deadlines means trouble and disrupts a normally smooth sail.
We come from a strong work ethic, steeped in journalistic dailies and press-production schedules. As a result, when we accept an assignment we also let you know exactly what needs to take place for that deadline to be met. No guesses or mysteries … it follows a very Boolean course, and everyone knows what their roles is, when they'll called upon, and the impact of missing a deadline.
For is, it's about delivering the highest quality product for the budget and the time allotted. We can't build the Taj Mahal in a weekend for $950. We can however, ramp up some serious buzz for your upcoming launch, event or sale. It is all relative to what needs to be accomplished, and it all occurs in a specific order designed to maximize our time and yours.
For more on critical paths, we highly recommend the book Mastering High Net Worth Selling: The Critical Path
 by Matt Oechsli. There are also a range of essays and documents you can access on the MindTools site. For recreational reading, we always appreciate Bucky Fuller's Critical Path